How To Choose a School for Your Child?
It is very likely that you are willing to invest a huge sum of money for your child's education. One of the basic things to keep in mind is the standard of school that you choose for your kid. You can opt for the sophisticated American curriculum for kindergarten Ajman if you want a holistic education system.
There are some really practical and quite effective tips that you must diligently follow while choosing the right school for your kid. Build a strategy to select the school. It is an important decision of your life. Sift through the simple steps mentioned in the rest of the blog piece.
Look for American Curriculum
You need to check out the type of curriculum that the school follows. If it has American curriculum in its system, then it would be a wise step to choose the school. The American curriculum is highly flexible, providing some lucrative options and support for the overall mental development of your child. Make a short-list of schools in UAE following the American curriculum. Compare the attributes and then select the school that seems to be the most appropriate to meet your aspirations and your child's needs.
Check Out KHDA Ratings
The Knowledge and Human Development Agency of Dubai has the responsibility to assess the quality of a school and rating it. A good school invariably has a high KHDA rating. It is judicious to enquire about the KHDA rating before you think of investing money in the school. You would get a fair amount of idea about the potential of the school and its suitability to impart a good education to your child.
Collect Reviews from Parents
It is extremely vital to know what parents have to say in general about the service quality of the school. You can tap into the expansive network of parents. Mingle with the network members and gather relevant details. Also, you can visit online forums and participate in discussions or simply observe what others have to say about the school. You would get lots of useful information.
Visit the School
You can think of visiting the school in order to have a glimpse of the facilities of the institute from a first-person viewpoint. You would get more convinced after you understand the dynamics of the school by being present physically.
Research the School's Background
You can do some research about the background of the school. It might be a subsidiary business of a larger corporate group. It might also be an independent non-profit organization or institute run by the missionary.
Dig Through the Website
Visit www.cityamericanschool.ae and surf through the web pages to avail helpful details.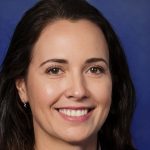 Basketball fan, mother of 3 beautifull children, music blogger, hand letterer and communicator, collector, connector, creator. Acting at the intersection of beauty and elegance to give life to your brand. Check me out on Dribbble or Medium.